My Specialties & Services
Our specialty as therapists is helping clients pinpoint issues and aid you in developing effective strategies and techniques to resolve them. We have been successful at counseling clients to bring about the real and lasting changes they wish to make in their lives. With sensitivity and compassion our clinicians help clients find solutions to a wide range of life challenges and mental health issues. Our counseling style is warm, clear, supportive and full of feedback.
I Work With Individuals, Couples, Families, & Groups
Individual Therapy
I work with individuals one-on-one with the following issues. Any of these issues can be addresses in family counseling or in couples therapy as well:
Depression and Anxiety
Low Self Esteem & Body Image
PTSD/ Trauma
Brain Injury / Concussion
Postpartum Depression
Bereavement and Recovery
Career changes and Job Loss
Transitioning from College to Work
Breakups
Affairs
Anger Management
Codependent Behaviors
Couples Therapy
We work with couples dealing with any of the following issues. Any of these issues can be addressed in individual therapy as well as family counseling:
Premarital Counseling
Marriage Tune-Up
Conflict Resolution
Communication Skills
Parenting Skills and Resolution
Blended Families
Parenting Struggles
Postpartum Depression
Infidelity – Moving Forward
Couples on the brink of Divorce
Dealing with Divorce
Helping children cope with divorce
Infertility
Grieving the loss of a loved one
Grieving the loss of a of Child
Grieving the loss of a family member
Religious Conflicts Group Therapy
We Work with families dealing with any of the following issues. Any of these issues can also be addressed in individual therapy as well as couples therapy.
Blended Families
Loss of a Family Member
Conflict Resolution
Families dealing with Divorce
Interventions
Kids going off to college
Kids leaving home
Dealing with Teen Moms or Teen Dads
Read More
If you are experiencing anxiety, you're not alone. Recent data reflects that anxiety affects around 40 million adults in the United States alone! Symptoms of anxiety includes nervousness, insomnia, inability to focus, constant worry, fear or dread, racing thoughts, digestive issues, headaches, and fatigue. Fortunately, our therapists are well-trained in treating anxiety through developing awareness of triggers, utilizing coping strategies, and practicing mindfulness exercises. 
At Mind Balance Counseling Center, we endeavor to provide creative, personalized interventions that are tailored to your particular needs and have found Cognitive Behavioral Therapy (CBT) to be one of the most successful treatment models for rapid relief. We help you discover how to feel better while providing you with a safe space for you to begin your healing process. 
Anxiety is a common emotion everyone experiences.  This feeling can arise when making important decisions or when our lives are overwhelmed with work, family, friends, or finances.  However, many people may not recognize their anxiety but are preoccupied with its physical symptoms such as headaches, muscle tension or sleep disturbances.  The first step to overcoming your anxiety is to learn how to understand and manage it successfully. Together, we will explore the origin of your anxiety and develop effective coping skills for you to live the life you enjoy.
Read More

Going through a separation or divorce is a painful and challenging experience for everyone involved. It impacts your life on many levels and brings with it a flood of emotions, such as anger, fear , guilt, panic, and sadness. When you think about it, the pain of separating or divorce is mourning the loss of someone you loved deeply, as well as letting go of the dreams and plans you had for your future together. Having the right support is important you make your way through this difficult journey. Having family, friends, support groups and a good therapist can help make you stronger as you begin to grieve and rebuild your life.
What a therapist can help with? The first months are the hardest months. You may be feeling overwhelmed, exhausted, scared, sad, angry and anxious. The everyday things you use to do, may now seem impossible to accomplish. That is where a therapist can help be there, to be your emotional support system. We give you the tools to feel confident and start your healing process. Together we will address the challenges you are facing, the painful feeling your are feeling, and the pain you are experiencing and build a strong YOU! Together we will begin to rebuild your life, your relationships and your vision for your future.
I hear people say, that it is hard for them to see the light at the beginning, but there is a light at the end of the tunnel! It just takes one day at a time.
Read More
Do you ever feel reserved and underachieving in the things that you do? Your self-esteem is linked to how you feel about yourself and how you talk to yourself inside your head. Having a low self-esteem can transform the way that we see our potential. Although we may have a lot of great qualities, many of us tend to look at our faults and build negative assumptions off them. Both a low and high self-esteem can be changed into a healthy perception after we learn how to control our thoughts and responses. Low self-esteem creates insecurities and self-doubt. Often it can lead to worsening problems such as depression and anxiety. It can limit you to joining in actives you love and creates guilt and self-hate.
Therapy helps by getting rid of the negative thoughts, and give you tools to gain your confidence. Negative thoughts can also be a product of an unhealthy environment. If there are people around, you who are non-appreciative and are not grateful for what you contribute it can ruin your sense of self-worth. You can learn how to alter the way that you think.
Signs and Symptoms of Low Self Esteem
You mood may be quite low

You may feel tired

Changes in your appetite

Problems sleeping

You might not find things as enjoyable as you did before

You might withdraw from activities that you do not really have to do

Not feeling social

You could well feel guilty or worthless

Having thoughts of self-hate
Whether you call it confidence, self-image or self-esteem, you are talking about how you view yourself. I will show you how to work with your thoughts and teach you the skill of "self-talk" to ensure that your thoughts are helpful (as opposed to hurtful) to you.
You will discover new helpful beliefs about yourself. Our goal is to improve your confidence levels and turn your thoughts of how you feel about yourself into a positive image. You will have my  support and compassion to help be the best version of yourself!
Read More
Depression can often leave you feeling sad, hopeless, tired and weak. It can put a negative spin on everything going in life, twisting what you believe about yourself and your life, creating self doubt and doubting others. Depression can interrupt your ability to feel connected to others and competent in your life.
In depression counseling we will find an understanding of what you are feeling at this moment, and begin to develop doable steps and strategies to help you get relief and begin to feel more alive and confident in your life. Depression is treatable, you can feel better. My style is compassionate and interactive.
Let's find your path to feeling better together.
Symptoms of depression include:
-Sadness, anxiety or feeling numb
-Physical symptoms of headaches or body aches
-Fatigue, difficulty concentrating, difficulty remembering or making decisions.
-Change in appetite
-Hopelesnes , guilt
-Worthlessness, helplessness
-Loss of interests or pleasure in hobbies and activities you once love to do
-Loss of sleep, or difficulty waking up in the mornings, or oversleeping
-Thoughts of suicide or death
Depression counseling benefits:
-Identify what is important and essential to you and your life
-Relief from sadness and negative thinking
-Improve sleep, confidence and enjoyment in your life
-Regaining healthier relationships
-Feeling more calm and relaxed
If you have any questions or would like to schedule an appointment you can contact me at info@mbcdenver.com or by phone at 720-621-7908.
Read More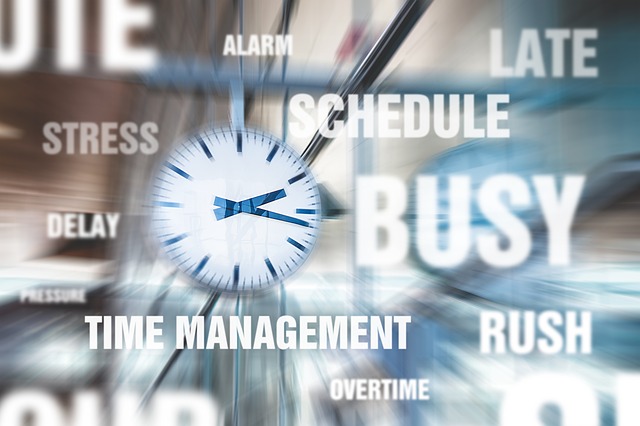 Both stress and anxiety are normal components of our everyday lives. Stress is the end of product of frustration, anger and anxiousness over a particular situation. Typically, stress is created by something we feel we do not have control over. Anxiety is characterized by fear or nervousness, and in many cases the cause of anxiety may be unknown. Both stress and anxiety are very personal experiences. What is stressful for one person may not be for another.
Stress and anxiety do not only effect adults, but teenagers and adolescents as well. In our world today we are under constant pressure and expectations to succeed. Therapy can help you regain your perspective and learn stress and anxiety management techniques.
Some common topics in stress management are:
Coping with divorce, break-ups, or relationship issues
Transitions in life: Starting new school, transition from middle school to high school, starting college new relationships, new jobs.
Getting Married
Adventuring into parenthood
Dealing with a health problem
Losing a loved one
Working on self-improvement and self- growth
Setting goals and intentions for the next phase of your life.
Having the support of a therapist to guide you can help navigate the complex feeling that can come up during these times of change. Do not let stress take over your life. Get the tools to help manage your stress, and help you accomplish your goals!
New Parents/Parenting Therapy
Read More
Diaper pins and bottles, these are the things that your new baby brings. Tiny yawns and sleep sighs, nursery rhymes and lullabies. Everyone said it would be like sugar and spice, and everything nice…… but then reality kicked in.  As a new parent you are experiencing sleepless nights, roller-coaster of emotions, raging hormones, anxiety and of course stress.
We offer a chance for new parents to and work out some of the common stresses they are experiencing.  We help to learn new techniques, get different perspective and help make a difference in the way you handle your new bundle of stress.
We also work to help give guidance for parents facing challenges with their kids. Working on behavior issues, listening skills, bed time routines, time management skills, and much more. We are there to give your family the support they need, so you can build a strong and loving family.
We also work with Denver's best Night Nanny company…. Maternal Instincts. They provide services everything newborn/baby related.
Read More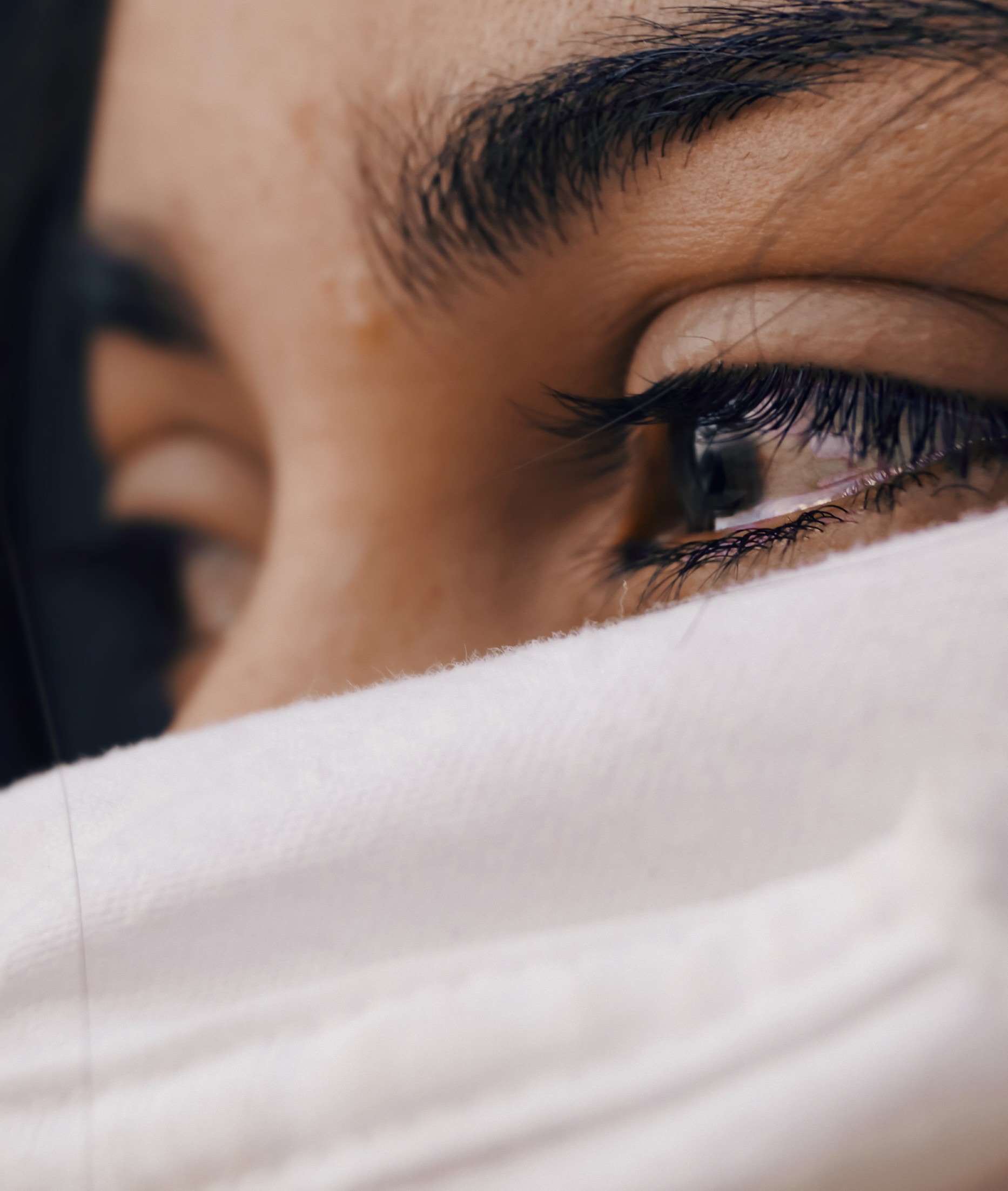 Most people experience some form of trauma during their lives, and many people struggle with the effects of trauma and crisis that can result in PTSD, complex trauma, anxiety or depression.
The traumatic experience usually involves feelings of intense fear, helplessness, or horror. It may lead to the development of a syndrome referred to as Post-Traumatic Stress Disorder (PTSD).
Common traumatic experiences that cause this type of response include but are not limited to the following:
Vehicle Accident: Brain injury affects the whole person, including changes in the physical, emotional, and cognitive areas of the body. These changes can impact how a person reacts to his or her daily life, including school and work.
Disasters: (Hurricanes, tornadoes, floods, earthquakes, explosion etc.)
Sexual Abuse
Physical Abuse
Verbal/Emotional Abuse
Betrayal & Loss: Infidelity, abandonment, theft, illness, disability, death.
Common symptoms include:
Anxiety, fear, nervousness
Recurrent dreams, nightmares
Flashbacks
Recurring intrusive or obsessive thoughts
Inability to remember certain aspects of the event(s)
Avoidance or phobic response of people, places, objects or events that trigger unwanted memories or reactions
Difficulty sleeping/ insomnia, often due to thoughts associated with traumatic events
Feeling detached or as if you are walking in a dream/nightmare; feeling strange, separate from others, or different
Feeling like you know an awful truth about life that others don't
Feeling paranoid/ hypervigilant that the event will happen again
Other more general symptoms following a trauma can include:
Symptoms of anger
Depression
Anxiety
Inappropriate self-blame
Low self-esteem
Many people find that individual and group counseling offers significant comfort and support during these traumatic times. Engaging with a therapist and possibly in a group with others who understand the pain that you are going through and discussing the hardships while learning new coping techniques is very therapeutic and helps with the healing process.
Read More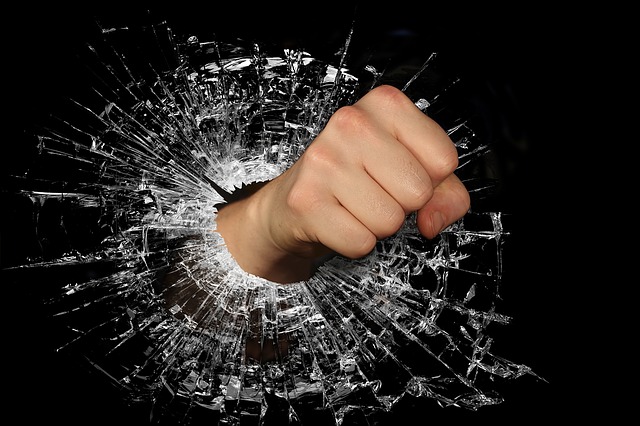 Everyone experiences anger, along with happiness, sadness, fear, and many other emotions humans feel. For some people, anger is a problem because it becomes unmanageable and sometimes hurts others or causes others to become fearful of the person with an anger problem. Sometimes, the root of anger problems comes from deep wounds. Other times, the reason can be genetic or environmental. Luckily, all of these can be explored through therapy!
With anger management therapy, we can help identify and understand the root and triggers for your anger issues in order to help you manage the feeling better than you may have been in the past. Together we can create a safe space to enable you to explore your past experiences and uncover the triggers for your anger problems. We will give you with the proper coping and emotional skills so that with practice you can be in control of your anger and not the other way around.
Read More
Your body and mind go through so many changes during and after pregnancy. You are emotional, tired, excited, exhausted, in pain, and now you have this new baby in front of you. Postpartum depression can develop anytime during the first year after childbirth. Women can experience intense feelings of sadness, anxiety, fatigue, have trouble functioning and coping with daily tasks. 
Treatment for postpartum depression usually includes therapy, and most often medication. We offer a non-judgmental, emotional and confidential support for you. We are here to help you through this time, along with anyone else in your family needing support.  We are here to help reduce the stress, the anxiety and fear and help you get back to your life.
Here are some useful links:
Postpartum Depression – Womens Health
Postpartum Depression – MedlinePlus
Rates
Fees and rates are discussed in our initial telephone call. Depending upon individual needs and circumstances, we can discuss the possibility of a lower fee based on a sliding scale.
Reduced fee services are available on a limited basis.
Payment
Cash, Visa, Master Card and Checks are accepted forms of payment.
Insurance
We do not accept health insurance, but we are happy to prepare an E-Bill that you can submit to your insurance company.
The first thing you should do is check with your insurance carrier. Check your coverage carefully and find the answers to the following questions:
Do I have mental health benefits?
What is my deductible and has it been met?
How much do you pay for an out-of-net provider?
Is there a limitation on how much you will pay per session?
Please be aware of the risks and benefits going through your health care coverage for therapy services. Therapists who accept your insurance coverage are required to give you a diagnosis code when they bill your insurance company. Depending on your situation, your privacy is less protected when going through your health care coverage. Please ask us about this when you call our office.
Making the first call can be intimidating. That is why we offer a free consultation over the phone, to help determine if you are ready to make the next step.
"You CAN be the absolute best version of YOU and you have the support to reach your fullest potential."
1st Session!
We look forward to working with you!
Frequently Asked Questions
Why do people seek therapy?
People come into therapy for many reasons. Therapy is an opportunity to learn how to live your life in a more fulfilling and satisfying way.  Some need to respond to unexpected changes in their lives, while others seek self-exploration and personal growth. When coping skills are overwhelmed by guilt, doubt, anxiety, or despair, therapy can help. Therapy can provide support, problem-solving skills, and enhanced coping for issues such as depression, anxiety, lack of confidence, relationship troubles, unresolved childhood issues, bereavement, spiritual conflicts, stress management, body image issues, and creative blocks. People seeking psychotherapy are willing to take responsibility for their actions, work towards self-change and create greater awareness in their lives. 
What benefits can I expect from working with a therapist?

A number of benefits are available from participating in psychotherapy. Often it is helpful just to know that someone understands. Therapy can provide a fresh perspective on a difficult problem or point you in the direction of a solution. Many people find therapy to be a tremendous asset to managing personal growth, interpersonal relationships, family concerns, and the hassles of daily life. The benefits you obtain from therapy depend on how well you use the process and put into practice what you learn. Some of the benefits available from therapy include:

Attaining a better understanding of yourself and your personal goals and values
Developing skills for improving your relationships
Finding resolution to the issues or concerns that led you to seek therapy
Find new ways to cope with stress and anxiety
Managing anger, depression, and other emotional pressures
Improving communications skills – learn how to listen to others, and have others listen to you
Getting "unstuck" from unhealthy patterns – breaking old behaviors and develop new ones
Discovering new ways to solve problems
Improving your self-esteem and boosting self-confidence
Is therapy confidential?

In general, the law protects the confidentiality of all communications between a client and a psychotherapist. Information is not disclosed without written permission. However, there are number of exceptions to this rule. Exceptions include:
Suspected child abuse or dependent adult or elder abuse. The therapist is required by law to report this to the appropriate authorities immediately.
If a client is threatening serious bodily harm to another person/s. The therapist must notify the police and inform the intended victim.
If a client intends to harm himself or herself. The therapist will make every effort to enlist their cooperation in insuring their safety. If they do not cooperate, further measures may be taken without their permission in order to ensure their safety.
What can I expect in a therapy session?
During sessions you are expected to talk about the primary concerns and issues in your life. A session lasts 50 minutes, but some people request longer sessions. Usually weekly sessions are best. Some people who are in crisis or extreme distress need more than one session per week, at least until the crisis passes. During the time between sessions it is beneficial to think about and process what was discussed. At times, you may be asked to take certain actions outside of the therapy sessions, such as reading a relevant book or keeping records. For therapy to "work," you must be an active participant, both in and outside of the therapy sessions.
What if I don't know what my goals are for therapy?
If you aren't sure what your goals are for therapy, your first task is to figure that out. It may take several sessions before a direction is clarified. During the course of therapy your goals may change. However, establishing a direction for therapy will help you get the most out of the experience.
Do you accept insurance? How does insurance work?
We do not accept health insurance, but we are happy to prepare an E-Bill that you can submit to your insurance company. The first thing you should do is check with your insurance carrier. Check your coverage carefully and find the answers to the following questions:

Do I have mental health benefits?
What is my deductible and has it been met?
How much do you pay for an out-of-net provider?
Is there a limitation on how much you will pay per session?
Contact Me
Ask a question or book an appointment below. For emergencies call 911 or visit your nearest hospital
7535 E Hampden Ave Unit # 508