Find the
Balance

in Your Life
Individual Therapy
I work with individuals one-on-one with the following issues. Any of these issues can be addresses in family counseling or in couples therapy as well:
Depression and Anxiety
Low Self Esteem & Body Image
PTSD/ Trauma
Brain Injury / Concussion
Postpartum Depression
Bereavement and Recovery
Career changes and Job Loss
Transitioning from College to Work
Breakups
Affairs
Anger Management
Codependent Behaviors
Couples Therapy
We work with couples dealing with any of the following issues. Any of these issues can be addressed in individual therapy as well as family counseling:
Premarital Counseling
Marriage Tune-Up
Conflict Resolution
Communication Skills
Parenting Skills and Resolution
Blended Families
Parenting Struggles
Postpartum Depression
Couples on the brink of Divorce
Infidelity- Moving Forward
Dealing with Divorce
Creating a happy Divorce between the spouses
Helping your children cope with divorce
Infertility
Grieving the loss of a loved one
Grieving the loss of a of Child
Grieving the loss of a family member
Religious Conflicts Family Counseling
We Work with families dealing with any of the following issues. Any of these issues can also be addressed in individual therapy as well as couples therapy.
Blended Families
Loss of a Family Member
Conflict Resolution
Families dealing with Divorce
Interventions
Kids going off to college
Kids leaving home
Dealing with Teen Moms or Teen Dads
Therapy provides you a place to talk to a professional person, who without judgement gives you a different outside perspective, and the ability to teach you the tools to effectively cope with the problem on your own. We are psychotherapists and psychologists who provide counseling and psychological services in a warm, supportive and compassionate environment. Our services will enhance your mental and emotional wellbeing. We believe that change is possible for all and we are dedicated to helping you and your loved ones find solutions to the issues concerning you.
Compassion
Our specialty as therapists is helping clients pinpoint issues and aid you in developing effective strategies and techniques to resolve them. We have been successful at counseling clients to bring about the real and lasting changes they wish to make in their lives. With sensitivity and compassion our clinicians help clients find solutions to a wide range of life challenges and mental health issues. Our counseling style is warm, clear, supportive and full of feedback.
Mind Balance
We chose the name Mind Balance Counseling, because we believe it is important to find the right balance in your life. We are all so busy, and life is so fast pace, that we often forget to take care of our own mental well-being. Finding the tools, the time and the motivation to balance our life and our mind, can restore peace in our busy daily life.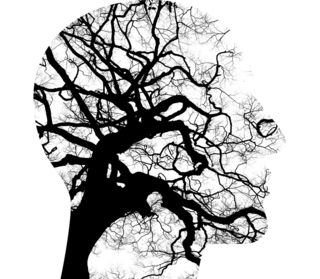 Hello! I'm Michelle Balaban
  MA, MFTC
I am a Registered Psychotherapist with my Masters in Marriage and Family Therapy. I work with individuals, couples, and families with diverse backgrounds facing a variety of challenges. I have a variety of therapy experience including facilitating traditional therapy sessions, working with children in a school setting and supporting family therapy sessions. I am passionate about providing a safe space for people to share thoughts and feelings about what they are experiencing. I use a variety of approaches to help support and guide you through this process depending on what your needs are. With compassion and empathy, I will objectively support you in your ongoing challenges, anxiety and pain, and help work with you to a more rewarding and enjoyable life.  This is your journey, I am here to facilitate the process and support you as we work towards your goals.
When I am not working, I enjoy spending time with my family and friends and enjoying the beautiful and sunny Colorado. I am lucky to say I am a Colorado native, and have lived here for 32 years. I graduated with a Bachelor's degree in Psychology from the University of Colorado, and a Master's Degree in Marriage and Family Therapy from Argosy University. I am fluent in Russian. I am married and a mother of two beautiful children. I am very passionate about making a difference in people's lives, and I absolutely love what I do.
Making the first call can be intimidating. That is why we offer a free consultation over the phone, to help determine if you are ready to make the next step.
"You CAN be the absolute best version of YOU and you have the support to reach your fullest potential."
1st Session!
We look forward to working with you!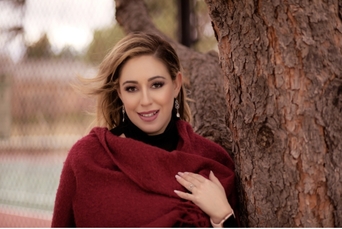 What can I expect in a therapy session?
During sessions you are expected to talk about the primary concerns and issues in your life. A session lasts 50 minutes, but some people request longer sessions. Usually weekly sessions are best. Some people who are in crisis or extreme distress need more than one session per week, at least until the crisis passes. During the time between sessions it is beneficial to think about and process what was discussed. At times, you may be asked to take certain actions outside of the therapy sessions, such as reading a relevant book or keeping records. For therapy to "work," you must be an active participant, both in and outside of the therapy sessions.
"Michelle Kozlowicz Balaban is amazing at what she does. She helps people get through their hardest times and is so easy to talk to. She has helped so many of my patients in multiple different categories and they all have nothing but positive feedback about this professional."
"Very professional and a caring counselor that listens and takes professional approach."
"So thankful that you were a part of my healing and strength during a very difficult time! Could not have done it with out you!"
Contact Me
Ask a question or book an appointment below. For emergencies call 911 or visit your nearest hospital
7535 E Hampden Ave Unit # 508